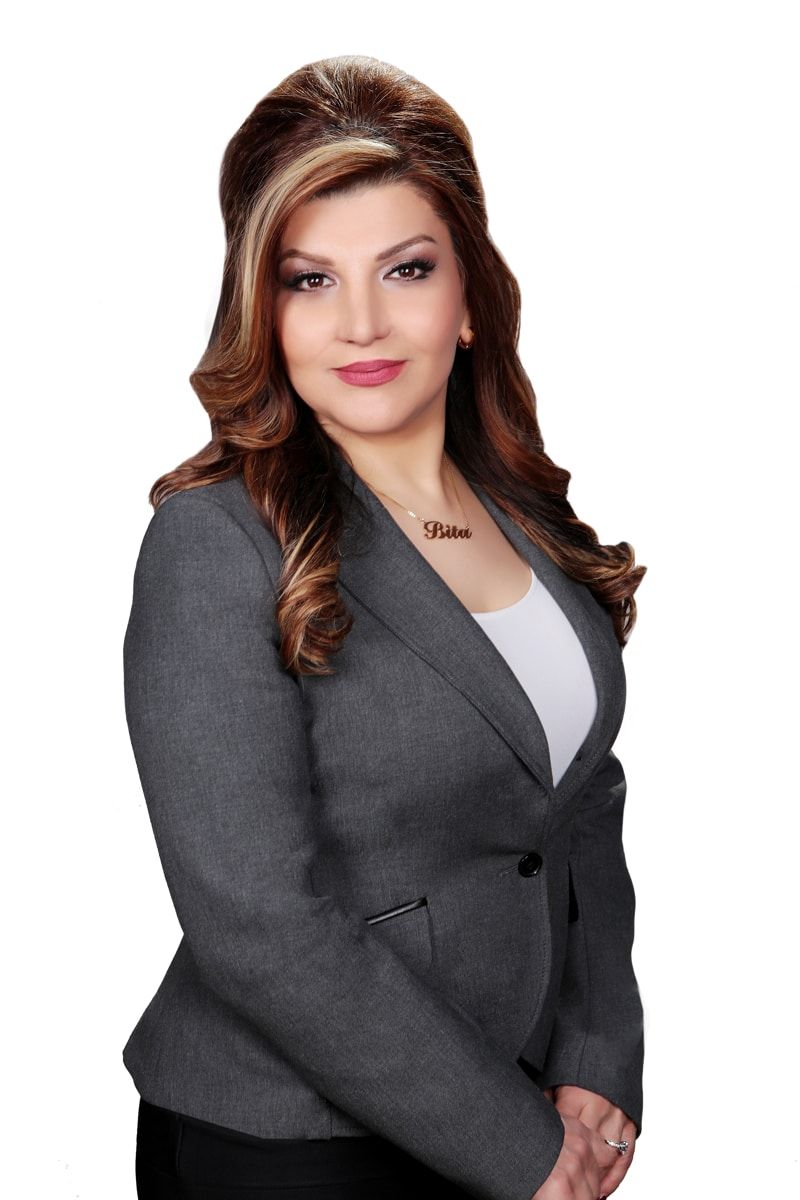 Bita Zarghami
Real Estate Broker
Bita Zarghami is an OREA certified Real Estate Agent with over 15 years of active experience in Toronto and the GTA, consisting of transactions across Richmondhill, North York, Downtown Toronto, Vaughan, Aurora, Newmarket, Innisfil, Bradford, and Barrie. Presently, Bita specializes in the west York Region area in buying, selling, renting, and assignments. To supplement, she is privileged with the resources and support of REMAX, the most powerful Real Estate company worldwide. Thus, Bita is ready to provide clients with the best options and solutions to proceed forward with their investments. Furthermore, as a Mortgage Broker, she is able to guide clients for the most optimal financial solutions and mortgage qualifications.

Bita's professional experience is tailored for the service of both Buyers and Sellers. She is not only a dedicated Realtor, but also ensures that clients are fully satisfied with their transactions, as she continuously follows-up and stays in contact, years after transactions are made. Her clients always come back, because of the agent's excellent assistance and friendship. Her skills will allow clients to buy and sell their homes regardless of slow or hot market climates.
MULTI AWARD WINNER:
2007-2009-2011 GOLD CLUB
2010-2012 PRESIDENT CLUB
2013-2014-2015 EXECLUSIVE CLUB
2016-2017 100% CLUB
Read More
GREAT NEIGHBOURHOODS - GREAT HOMES
EXCLUSIVE SERVICES
Benefit from the full potential of our online services, free of charge, and with no obligation.
Full MLS Search
Register and gain access to 60% more listings and instant updates when you search MLS Listings.
Free Home Evaluation
Find out how much your home is worth, and receive a complimentary Home Evaluation Report.
Latest Listings Alert
Get notified as soon as new properties are listed in your desired area, before they are available to the public.
RECENTLY LISTED PROPERTIES
REAL ESTATE USEFUL TOOLS AND INFORMATION